Across the country, there are more than 1,400 sake breweries that showcase the history, traditional culture, and natural beauty of Japan.
These breweries produce such diverse liquors as sake, shōchū, awamori, plum liqueur, amazake (cloudy sake), and aged sake.
At the breweries, you can taste their sake, drink their unique source water, purchase sakes which are limited to that region or brewery, purchase sake sets, find specialties like sake buns, sake ice cream, sake cake, and even cosmetics, as well as enjoy local shops and restaurants.
Additionally, you can enjoy some of the breweries' historic buildings that have been designated as Registered Tangible Cultural Properties by the Japan government.

In some regions, there are also Japanese whisky distilleries to enjoy along with plentiful natural scenery, regional specialty goods, famous local restaurants, sightseeing locations, hot springs, and popular lodgings can be found nearby many of the breweries and distilleries.
Wherever you go, you will surely be touched by the hospitable and friendly hearts of the local people.
At Premium Sake Brewery Tours, we have professionals select the best breweries from across Japan to plan and present a truly unparalleled premium sake brewery tour.
We aim to provide our customers with an unforgettable tour experience that will give them a deep understanding of the essence of each brewery and each region, which there are so few opportunities to visit in ordinary life.
Spend some quality time experiencing our country's natural beauty, history, traditional culture, and cuisine through Premium Sake Brewery Tours, and rediscover Japan!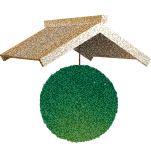 Premium Sake Brewery Tours
Specialist Staff
(CMOne Inc.)